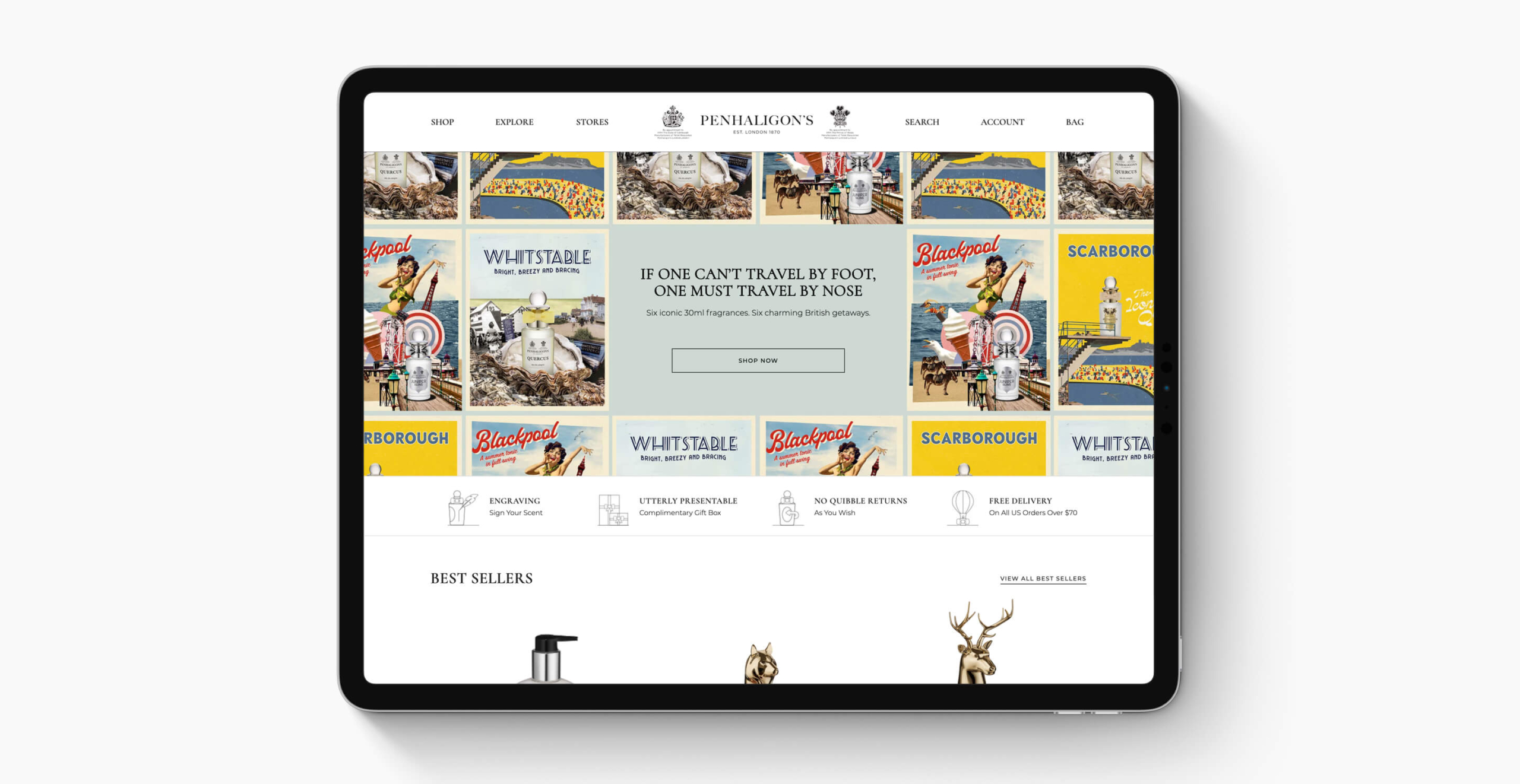 A data insight project revealed a significant number of visitors to the Penhaligon's website never actually purchased despite engaging with the brand and browsing products. Penhaligon's wanted to find a way to encourage this segment of visitors to initiate their first purchase.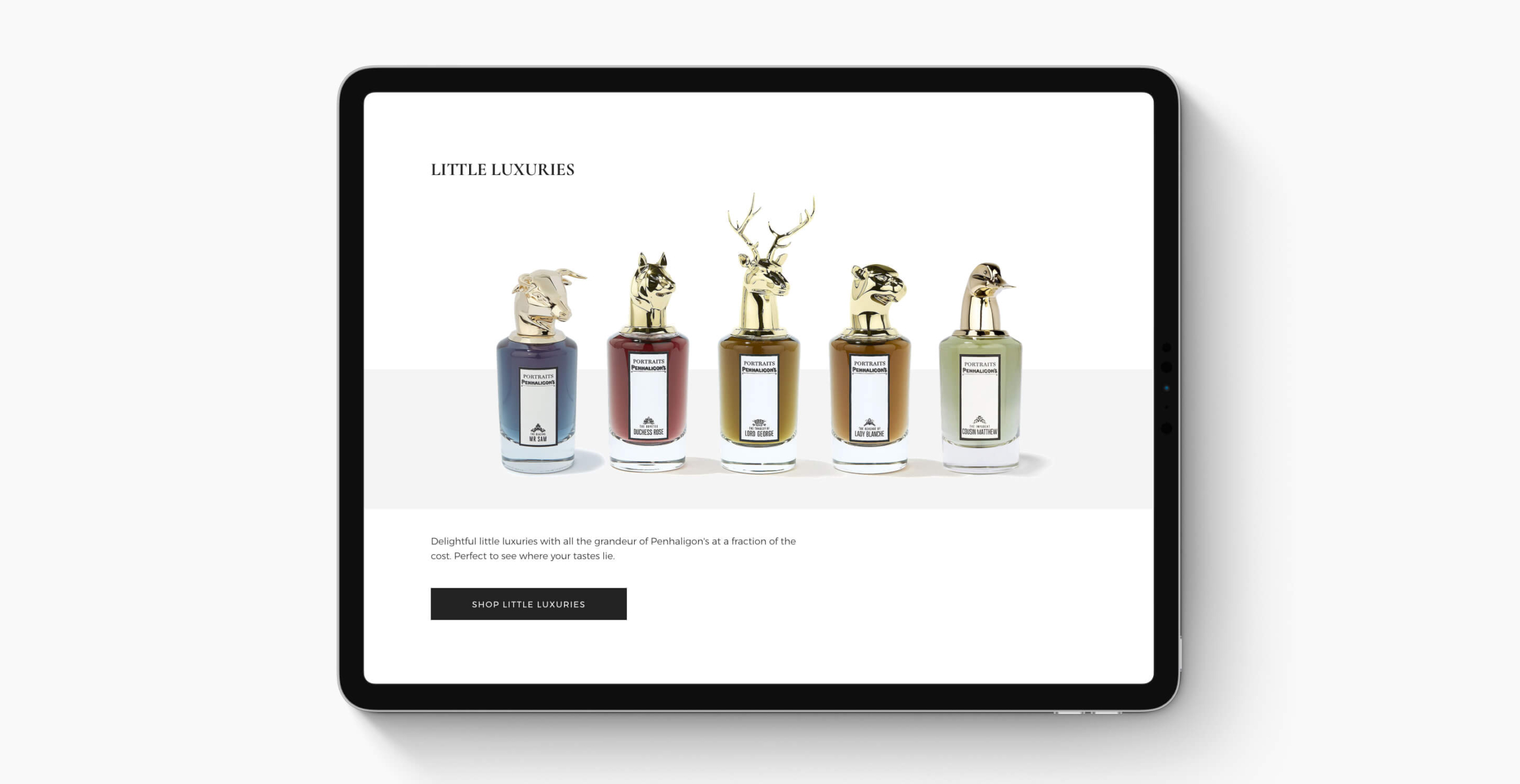 The personalisation specialists at REO decided to tactically target this segment of serial browsers with lower priced products. REO's designers built a banner for the homepage promoting Penhaligon's range of "little luxuries".
The personalisation specialists then ran an experiment to assess the impact of targeting this particular segment of visitors with lower priced products, aimed at encouraging an initial purchase.
Uplift in revenue per visitor
Uplift is sales conversion
The results unequivocally demonstrated that there is a clear appetite amongst browsers to find out more about the lower priced products, and crucially that this has a high chance of leading to a purchase.
We were really impressed with the data insight project that highlighted the variety of different types of behaviours our customers showcase. We were even more impressed with how REO were able to suggest and implement impactful ideas that utilised this new information to drive fantastic results.