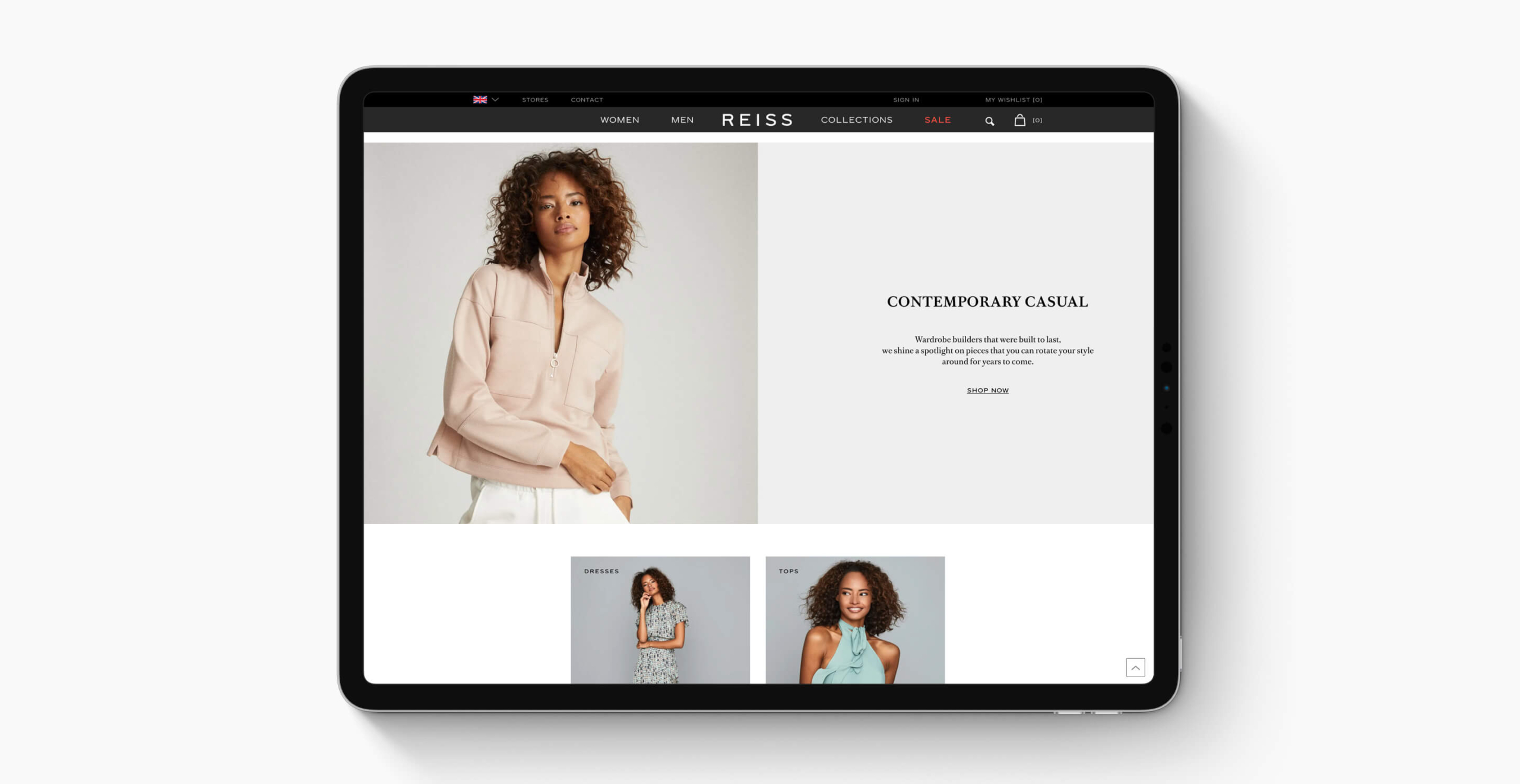 The team at Reiss are on a mission to simplify and constantly improve their online user experience. REO's analysis backed up what Reiss believed, namely that the user journey was confusing and convoluted.
The CRO specialists at REO began by researching and analysing the user journey. Following this, priority was given to improving the top navigation to streamline the customer journey.
The CRO team experimented with the navigation by removing duplicated content, aiming to increase engagement and drive users deeper into the Reiss website.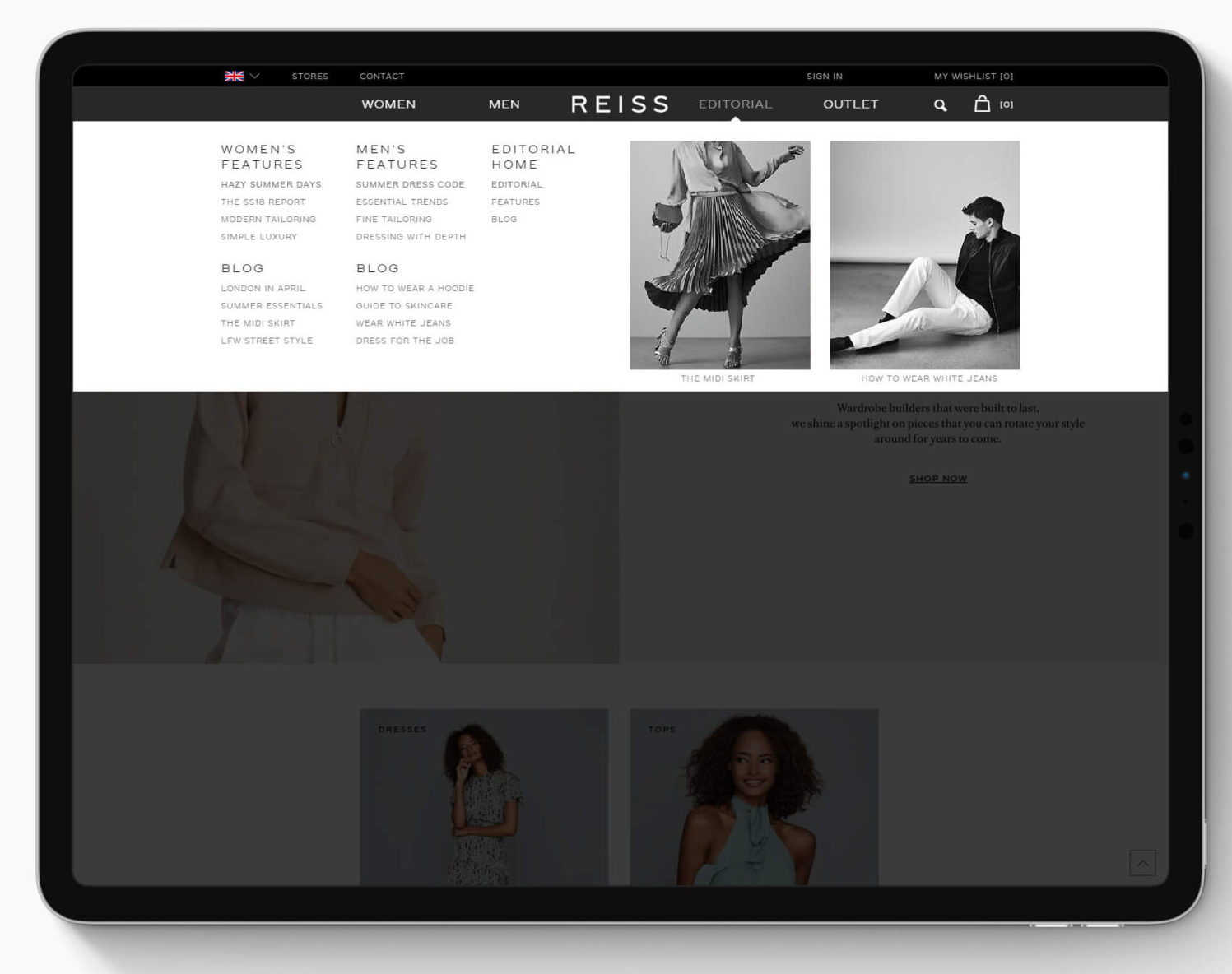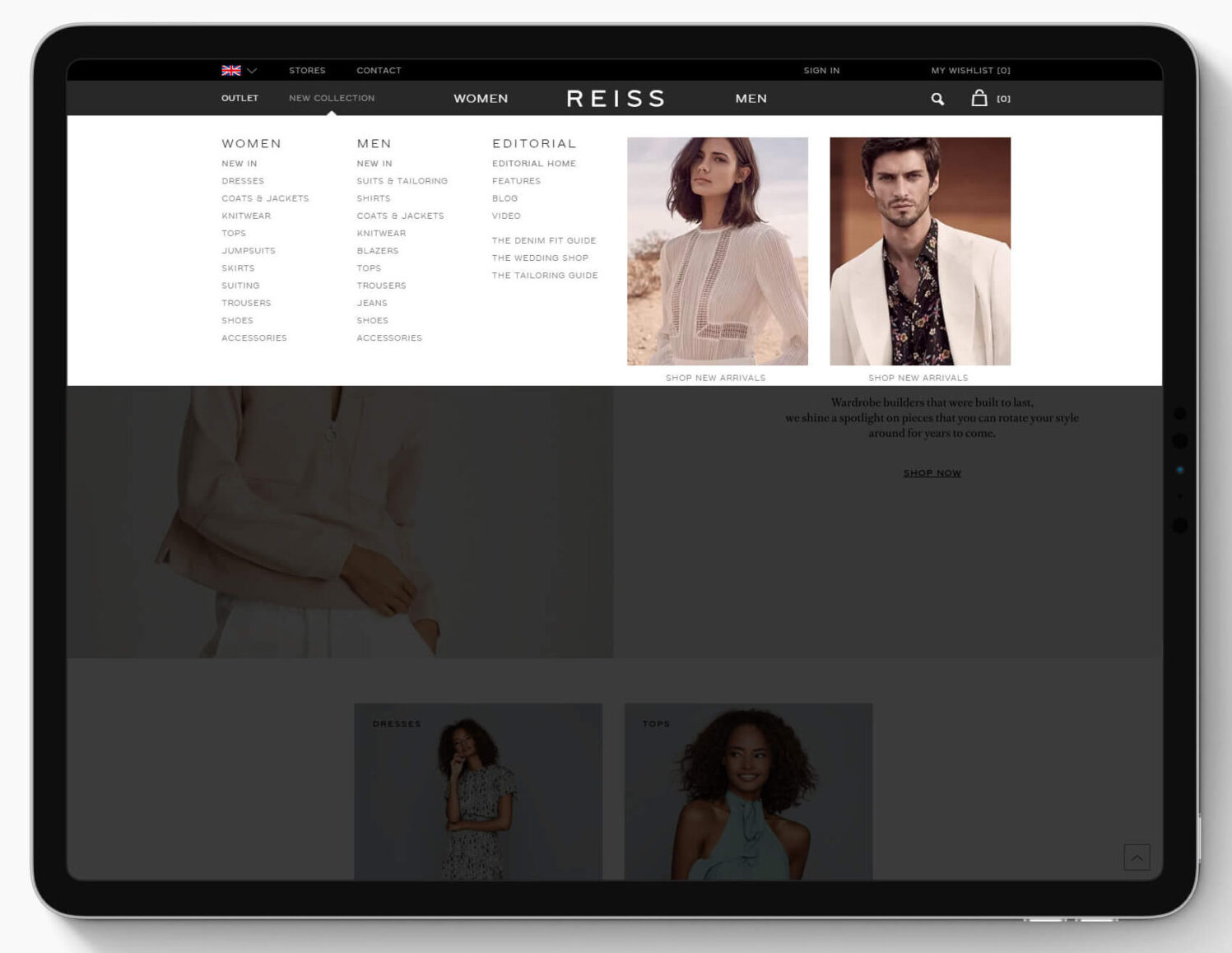 REO's experimentation strategy quickly lifted engagement and encouraged users to explore the more lucrative sections of reiss.com increasing both sales & revenue.
We were really impressed with the team at REO – from the consultants that helped us devise experimentation ideas, to the UI designers that made the changes. The results we achieved were great and I look forward to working with REO to make impactful changes to the Reiss website.